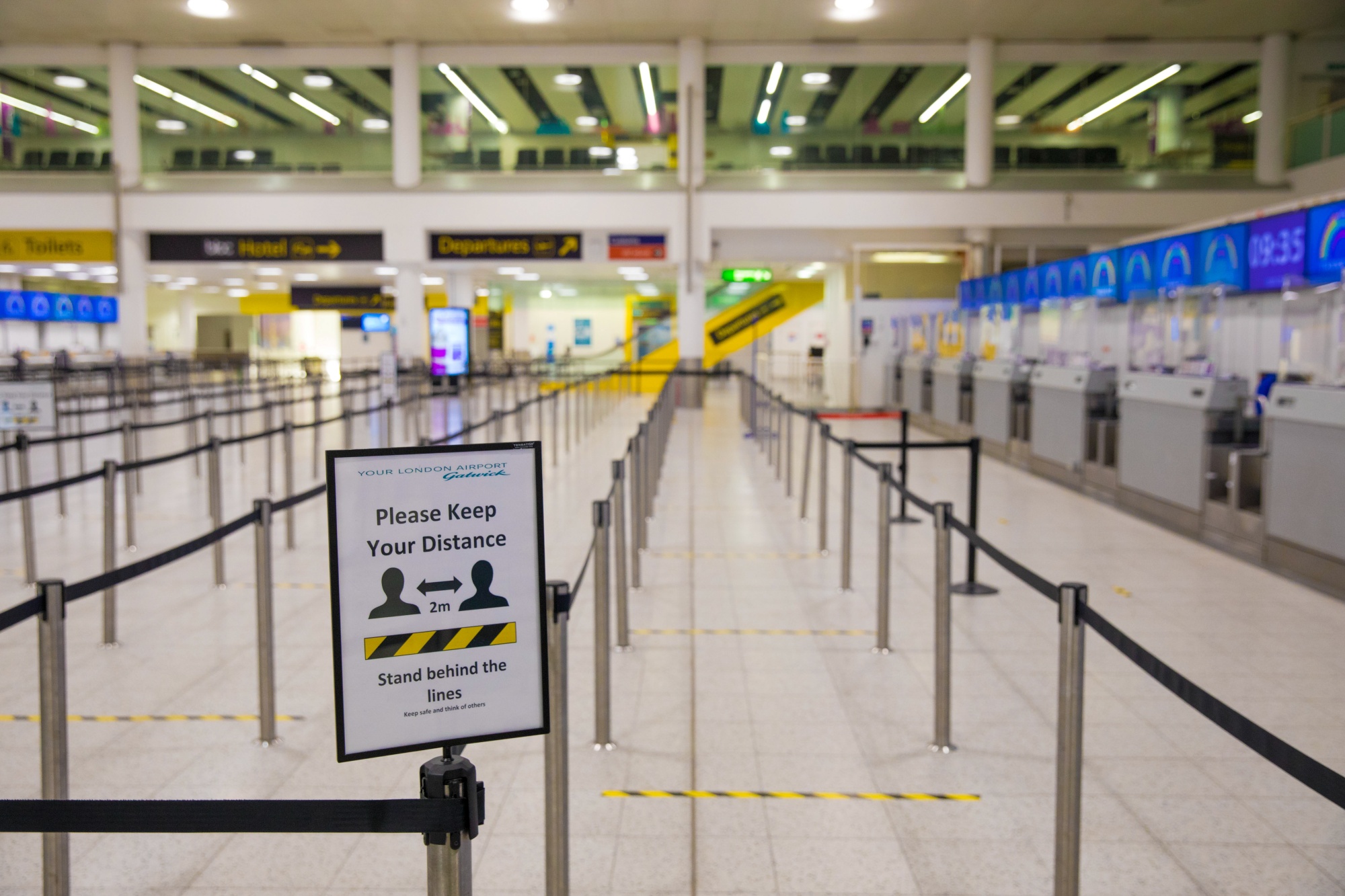 Sign up here for our daily coronavirus newsletter on what you need to know, and subscribe to our Covid-19 podcast for the latest news and analysis.
More than 200 travel and hospitality executives, including the head of London's iconic Ritz hotel, called on Britain to scrap contentious quarantine plans and allow unhindered flights from countries with a low risk of spreading the coronavirus.
The group of 217 industry figures — spanning travel agents to chefs — also want Britain to relax advice warning against non-essential travel, according to a statement Monday.
The intervention came as the International Air Transport Association published research suggesting the policy of 14 days of self-isolation for U.K. arrivals will put people off flying almost as much as fears surrounding the pandemic itself.
Travel companies are ramping up efforts to head off the quarantine plan before it takes effect on June 8 in a bid to salvage what's left of the summer vacation season. Ryanair Holdings Plc Chief Executive Officer Michael O'Leary has called the plans "unscientific" and "unimplementable."
In a letter to Home Secretary Priti Patel, the industry executives said the plan is already damaging the U.K. travel sector. By contrast, corridors of free movement between low-risk cities or countries, variously dubbed air bridges, corridors or bubbles, could allow the safe return of flights, they said.
IATA said a survey found 45% of people were very concerned about the U.K. quarantine, versus 47% with the same level of worry about Covid-19. A further 41% were somewhat concerned.
"Even if concerns about Covid decline as the virus recedes, if quarantine is still in place, then air travel is unlikely to pick up," Rafael Schvartzman, the trade group's vice president for Europe, said in a statement.
Some carriers are looking to resume U.K. flights as early as this month, with Luton, England-based EasyJet Plc due to restart on June 15.
(Updates with IATA comments from third paragraph)
Source: www.bloomberg.com